Qualification and Training Programme
The vision of ReproTrack.MS is to provide a setting for Medical and Clinician Reproductive Scientists that puts and keeps them on track to kick-start an academic career, accomplish their habilitation, develop towards independent scientists, and become eligible for group leader positions. To bring this vision to life, we providebroad, balanced training on translational reproductive science, implement an in-depth career development and leadership skill programme, as well as an extensive mentoring scheme. It is our aspiration that our qualification and training programme foster both clinical and scientific career development. To this end, the programme comprises three complimentary components:
Scientific education and interdisciplinary exchange,
imparting career-development and leadership skills, and
Progress monitoring and guidance.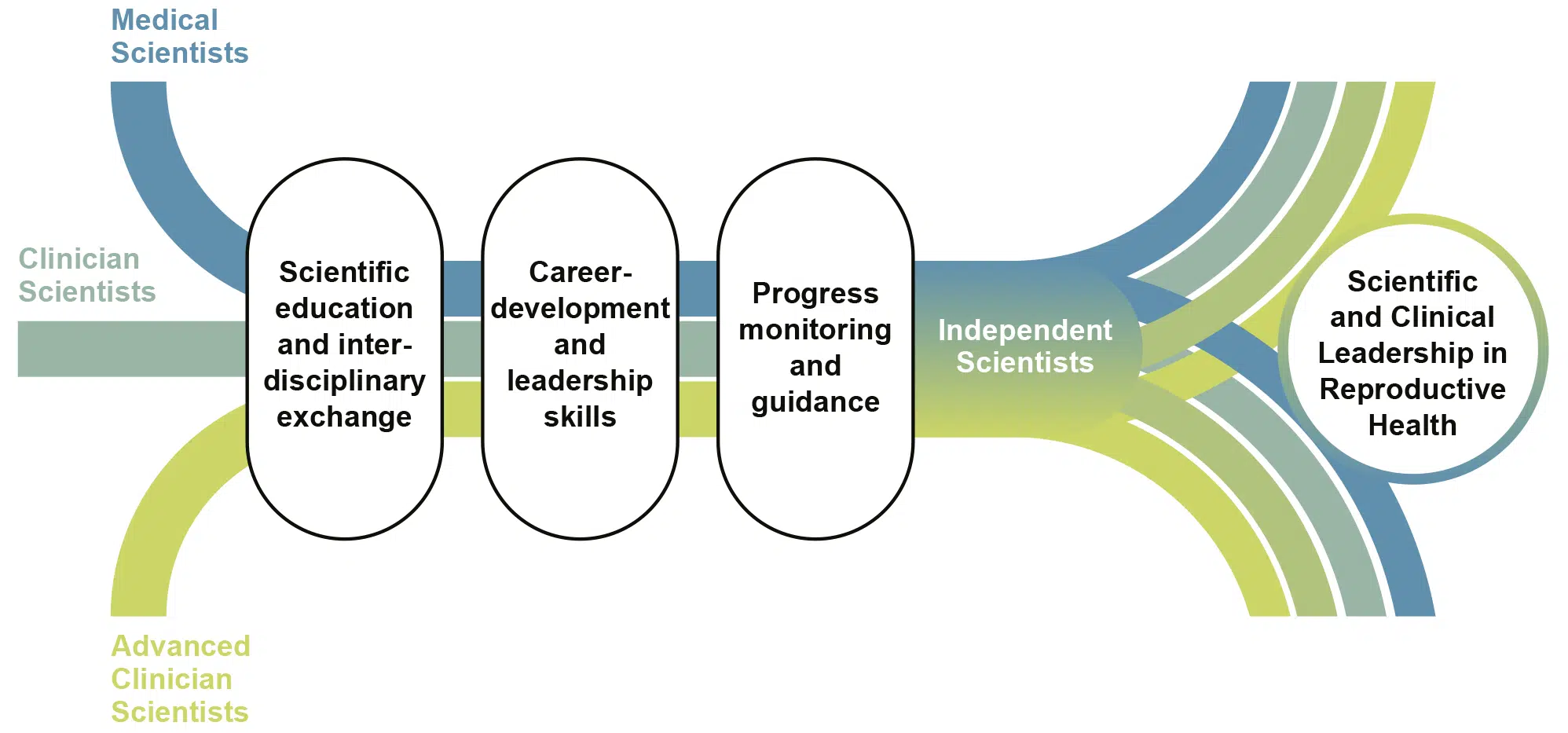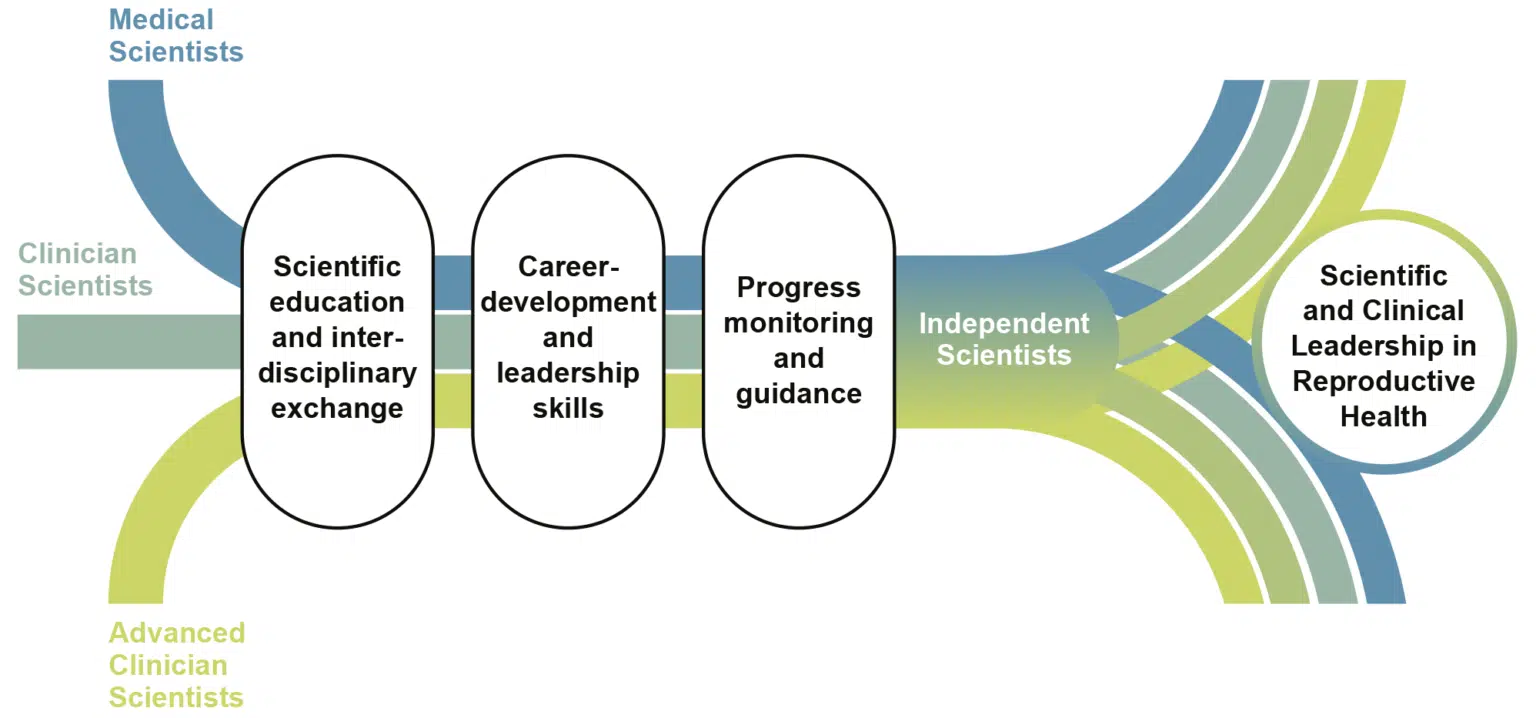 (Advanced) Clinician Scientists
For (Advanced) Clinician Scientists, the Junior Scientist Research Centre offers the benefit of training and mentoringtowards their medical specialty. The Medical Board (Ärztekammer Westfalen-Lippe, ÄKWL) has agreed to count up to 12 months of research time towards the usual five-year-term of medical training in the contributing departments Genetics, Gynaecology, Paediatrics, and Urology. Advanced Clinician Scientists may receive specialised training in 'Andrology' or 'Gynaecological Endocrinology and Reproductive Medicine'.
Scientific education
and interdisciplinary exchange
Besides academic classes organised by both local collaboration partners and ReproTrack.MS, interactive tech-and-treat-seminars imparting knowledge on state-of-the-art techniques for biomedical and clinical research as well as procedures for diagnostics and treatment of infertility are to be attended. Furthermore, short-time rotations to partnering institutions/clinics break down barriers between science and clinics. The possibility to apply for short-term scientific missions to conduct four-week visits to other laboratories/research institutes widens the participants' horizon as does their attendance and presentation at national and international conferences.
Career-development
and leadership skills
ReproTrack.MS will offer classes by (external)experts that specifically aid academic career development, e.g. on Academic Career Paths, Project Management, Grant Raising, and Leadership. In addition, workshops on Good Scientific/Clinical Practice, Application for Ethical Votes and Animal Experiments, Scientific Writing and Presenting, or Statistics will be offered. Participants aiming for the habilitation will be encouraged to take classes in didactics.
Progress monitoring
and guidance
Monthly one-to-one meetings between PIs and ReproTrack.MS participants shall control for the successful completion of the individual research project. Besides, ReproTrack.MS participants will choose an external scientific/clinical leader as mentor. These personal mentors are expected to actively support their mentee's career and leadership development.